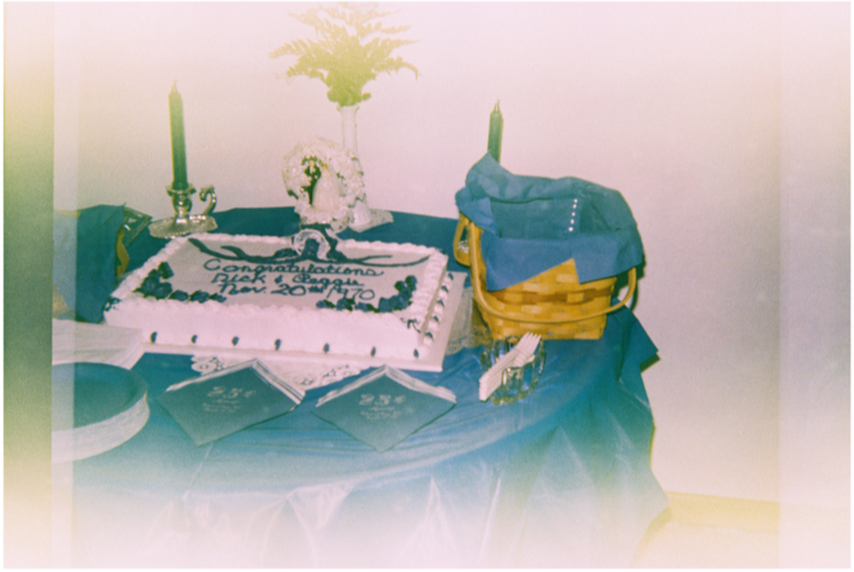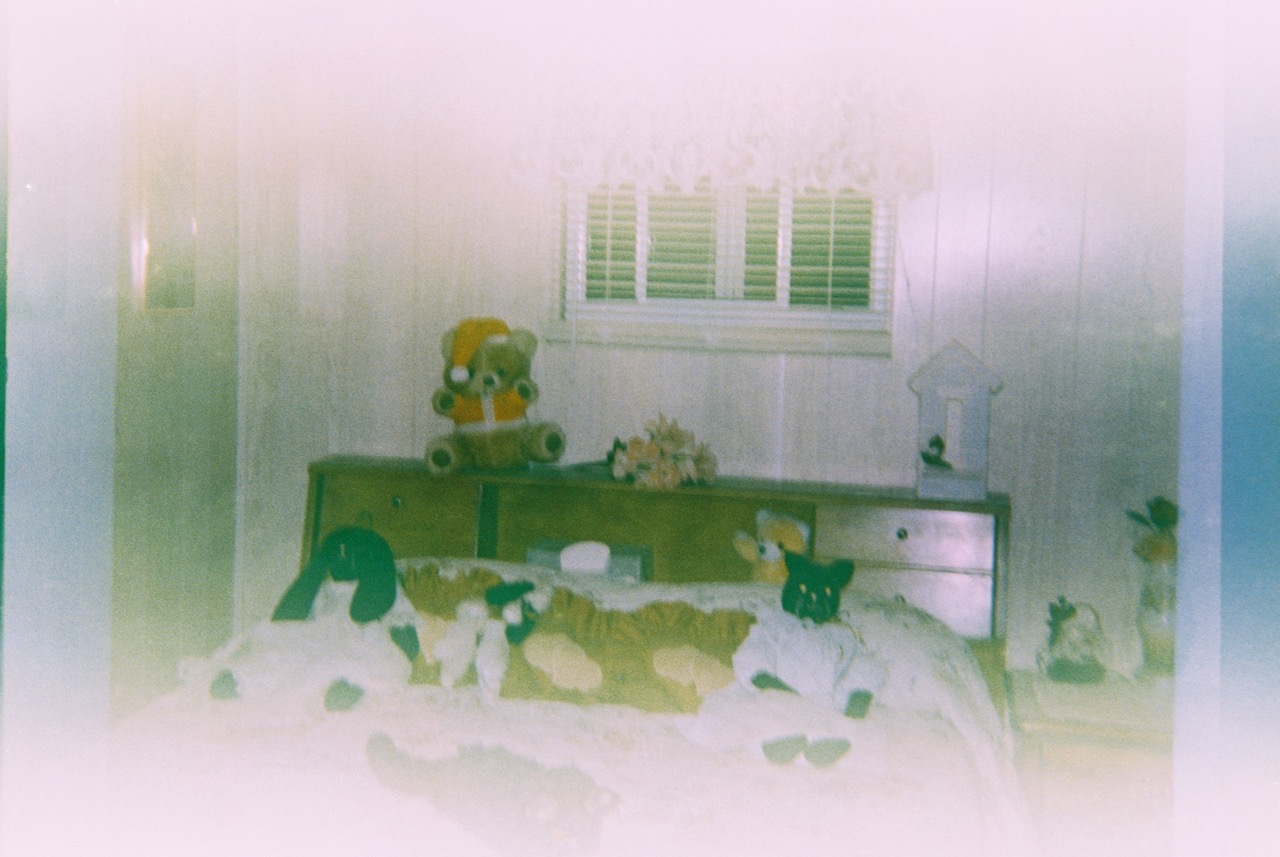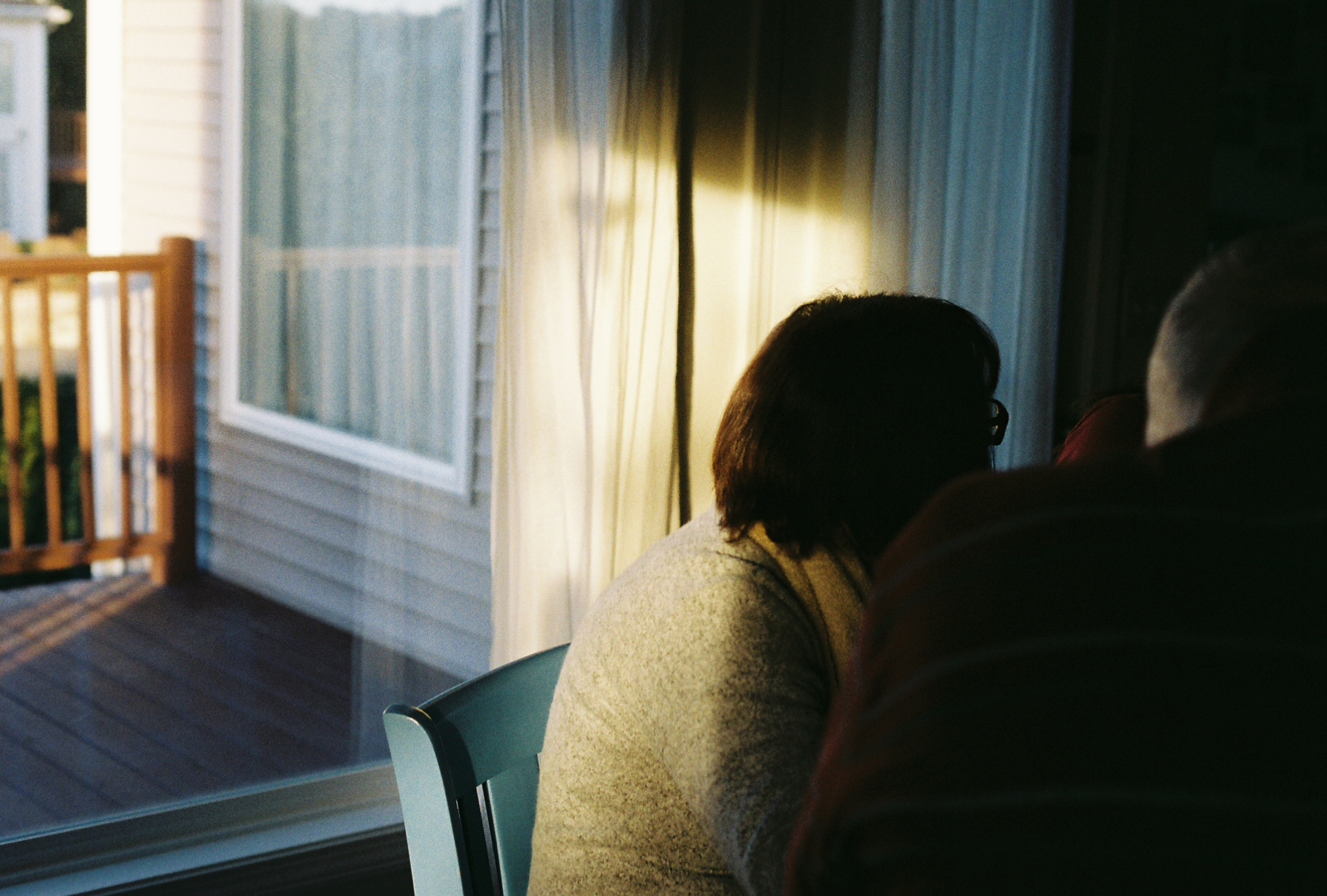 The things that I say when you don't wanna listen
Gregory Shark

Shirtless on the side of the highway, walking: I know you will be happy somewhere and
some day. In Florida there's chocolate in your iced coffee and I move in tennis shoes and black
shorts with a denim jacket on and I'm holding the camera. I guess my dress warrants being called
a faggot by a moving car window, which I imagined to drive back home and park, resuming
quarantine absent of the realization that some amount of their frustration was now with me. My
strength, a male body's portrait, I felt anyone. My aggravation is rooted in this lack of an
understanding, If I could show them my pictures maybe they wouldn't call me this again.
Growing up and my dad is telling me about the sad things like 9/11, Columbine and when men
liked men. These stories were even tragic enough to discuss in Florida (because it was gay day at
disney) in 2008. Another spring my mother makes chicken quesadillas for me and a table filled
by the people I had been with for a while. It wasn't really a cult but we were only out to one
another within the group, and there is a very strong bond in that situation. We were so high we
just floated through the American cheese and market basket tortilla and the ring pop on your
finger was staining the table cloth because you probably forgot you were wearing a ring pop. We
all drank vodka with pink lemonade after but you had beer and I picture beer like drinking a slow
hit or a punch sometimes.
Walking by the sunnyside, we all drank caramel swirl with cream and peppermint mocha
with whole milk and you drank it black and I picture black coffee like drinking acidic nails and
sharp pieces of metal meant to cut up the inside of you, meaning to shrink you. I would see my
ribs and they would see my ribs and I would still paint myself with disturbing words like blubber
and discard or maybe excess. In this early morning train, I point my finger like a gun down my
throat, when I'm halfway there, sexually burned from last spring's blue fire that I put out with a
mixture of gasoline and my own stomach acid. I cried over the first boy I ever dated simply
because he couldn't get pregnant.
Last spring when we woke up in the morning there was oatmeal often and I fell in the
shower and maybe I picked you up in the shower in the pitch black night, free of metaphysical
boundaries with falling french fries in her long pink hair and out the window people were
pushing the gas pedal in one of the worst parts of Boston. We founded our cult that March on the
castle island swings at three o'clock in the morning. Years before this early morning gathering I
remembered it and mourned it; But I see you jocular without me when I see myself crumble in
this scenario. Sitting over a McDonald's breakfast in late April and at this point I don't feel loved
anymore at least in the way like I used to. It's the beautiful tour which I didn't plan; of the
canyon between your shoulders and through the twilight zone above your knees and maybe you
just got sort of tired somewhere down the road so now I'm making your coffee fast and my
thought might be oppressed by my own other feelings, my phone sitting on the edge of the sink,
and you are so awake and so beautiful.
When I was born: its 1999 and AIDS has wrapped up a brutal sweep but is settling in to
steal millions more: Still, in the Sopranos the strippers are crying- Jackie has died. The gay
plague and the Chinese virus: To finally realize the straight white man and his gorgeous
tendency to stick together, and to add cream and sugar to his coffee. Sometimes I am
photographing my boyfriend naked because it smells like reclamation. Sometimes I don't just
photograph my sister because she has my back. Sometimes I just want to signify an aquarium
day paid for by my mom's boyfriend.
My Noni's sister told us that sexuality was a place in which some people are lost. I told
her that when both of my arms contain his back I am fulfilled in a dream and their lips post like
some stimulated rabbit. She should know I haven't sincerely owned a shower in years, and I like
to use his and see how excruciating the heat can become, the head screams so loud that steam
departs its ears and its eyes and I grab their neck and point it at my chest and they yell their
words smash off of my face and temples.
Apart from that, I see family members whose decision making is rooted in fear. I
fantasize over a rich status. The rich status my mind sexualizes may not be rich, because I don't
actually know material rich. He would hit me if he knew my thoughts. I want to live somewhere
where the shiny white walls show paint brush strokes and meet a wooden floor with stains and
nicks and holes in it and where the windows won't open correctly and let in too much cold
January air as well as excess access to July heat and where I wouldn't feel sad anymore because
my dear friend who does watercolor paintings would come live there with me and she would
sleep peacefully away from fighting and in the mornings I would make her toast and just watch
the girl paint and nights when he would come stay his skin would glow under three distant
fireworks and when he walked out of my room to make midnight tea his beautiful gray nude
would wake me up like red paint and when your warmth rejoined me I would be rich. I love them
but they don't understand me. This is rich.
Sacred medicine mint in the mouth of the twilight zone episode playing in the
background: THE DUMMY. I'm breathing heavy looking down at you and you are so red, like
the themes in this show, foreign policy and aging beauty, and it's got me thinking about my
youth while I'm sweating on you and my thoughts only pause a few times so that I can make
sure you are happy. Catching up on what I missed is pleasant and intense and it's racing my heart
in competition for a gumball eyed spiderman popsicle.
I'm at this seven eleven in Utah and this lady runs in and is like this truck is about to
explode outside it's on fire. The two little girls siting in the lone booth get up and run to the
window. The cashier smirks and says they shouldn't do that, while behind her the television
screen connected to the register camera replays a sharpened version of the woman's entrance
(there is a 20-30 second delay). She is like you clearly need a bag and I'm like fuck you I don't
need a loan. I stare at myself collecting my change half a minute ago and then collect my coffee
and your tea and stumble outside to see you parked next to this burning truck. I get in the van
and say we should probably get going, as a man comes running with a fire extinguisher. You
didn't notice the truck was smoking.